I hate it when I find a good application but can't install it due to that 'certificate error' notification. It is really annoying, so i tried to figure out how to handle this problem. There are many solutions to it, but I found one trick which is very easy to be used. First of all, download the applications here :
>click here to download the tools
After downloading, follow these steps : 1. Install mobile security. If there is notification to restart your mobile, then click 'yes'. 2. Open your x-plore And open the 'tmquarantine.zip' then you will see a folder 'tmquarantine'. Copy that folder to drive C.
3. After that open the mobile security which you have installed. Then go to 'option' and click 'quarantine list' (You will see 3 files there), then click 'option' > mark all > option > restore > yes. Close mobile security. 4. Open x-plore and install the rompatcherplus 3.1 lite version. After installing, open that application. 5. See 'Open4all RP+ > option> add to auto > apply> then close the application.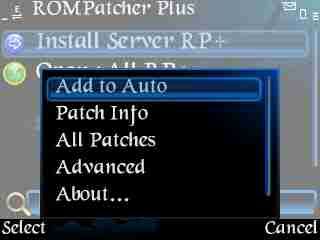 6. Next, open x-plore again and open installservers_pack_all.zip 7. Extract one of the installservers which is suitable for your mobile. In this case, i am using nokia e63, so I opened 'instalserver92.zip'. Inside this folder, you will see 'installserver.exe'.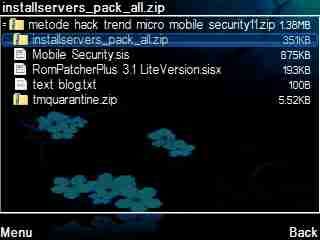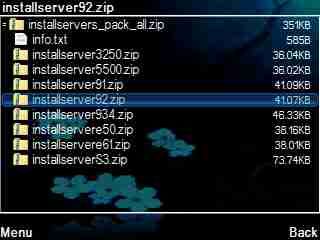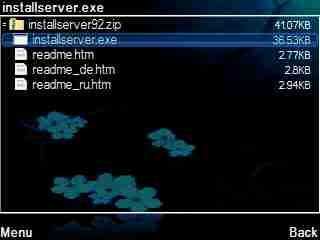 8. Extract the 'installserver.exe' to the path C:/sys/bin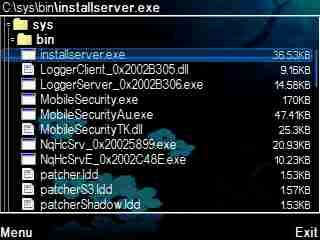 9. Then restart your mobile. 10. Congratulations! Your mobile is now successfully hacked! Note : If you want your mobile to stay hacked even after hard reset (especially for nokia e63), do these steps: 1. Make new folder in drive Y, name it sys then create subfolder bin, it will be Y:/sys/bin. 2. Then copy/extract the installserver.exe to Y:/sys/bin. 3. Click T and mark all. if you don't have xplore, you can
go here Good luck ! Excite a schadenfreude and watch it slobber